Copyright 2015. The Comedy Factory. All Rights Reserved.

The Comedy Factory has been providing entertainers all across Canada since 1987.
We specialize in Comedy and Variety performers.
The Comedy Factory opened it's doors to the public with The Factory Club in September 2000, the Second Comedy Club in Edmonton. Offering 4 shows a week.
In 2002 September The Comedy Factory hosted the World's FIRST Longest Non-Stop Comedy Show with over 20 of the most talented comedians from all over Canada, and received the Guinness World Record for it.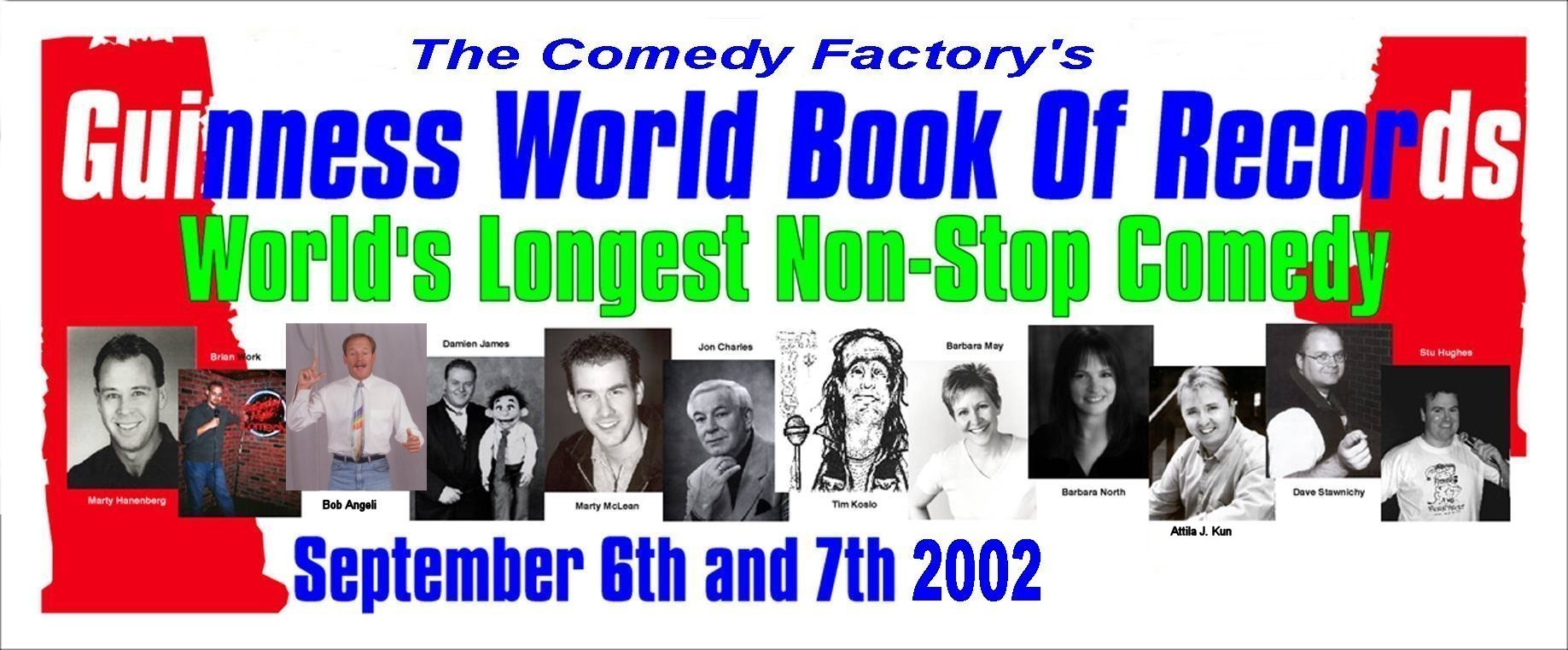 Type Your Message or Request Here