The laughs' on us ! ...20 Years


SHOWS:
Thursday: 8:30 pm - Tickets $ 15.00
Friday: 8:30 pm - Tickets $ 20.00
Saturday: 8:00 pm - Tickets $ 20.00
Saturday: 10:30 pm - Tickets $ 20.00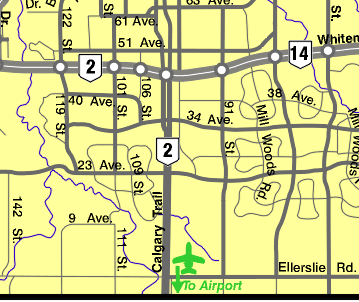 Click on the map.
The RED CIRCLE indicates our location
Ticket Hotlines: 780-469-4999 or 780-450-2508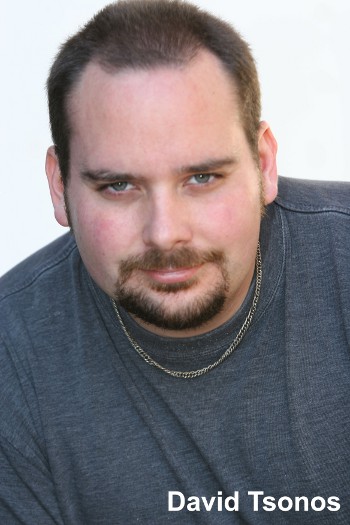 March 6 - 7 - 8
MC, Special Guest, Headliner
David Tsonos
David Tsonos is the youngest of five boys, so he had no choice but to become a stand-up comic. He was raised in Montreal and lived in Vancouver much of his adult life, but now calls Toronto home. He has toured comedy clubs across Canada since 1999, and can be heard on satellite radio. He has performed for corporate clients like Stables, Royal Bank, and Bell. He played to sold-out audiences at the Vancouver International Comedy Festival.

A man of many talents, he has written and directed several comedic short films, including 'Guys 101'' which placed second at the Vancouver Celebration of Independents film festival. He also works as an actor in film ('One Hit Wonder'), television ('Cold Blood', 'Forensic Factor') and commercials.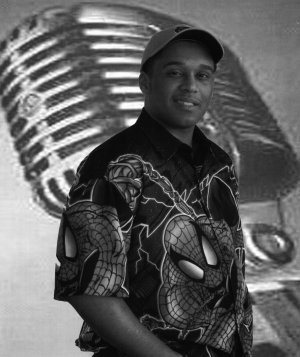 March 13 - 14 - 15
MC, Special Guest, Headliner
Aaron Foster
A native Chicagoan who spent his youth on both the north and south sides of the city, Aaron's hilarious style reflects stories of learning to ease racial tensions, find love and deal with familial dysfunction. His credits include being a semi-finalist on NBC's "Last Comic Standing" as well as a semi-finalist in the "Las Vegas Comedy Festival".

His high energy stories cover a diverse range of topics from animal relations to celebrity gossip.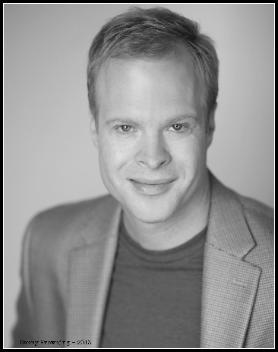 March 20 - 21 - 22
MC, Special Guest, Headliner
Danny Browning
Born and raised in the glorious Utopia that is rustic Southern Indiana, Dannyís a country boy at heart with a friendly sarcasm and sharp wit. You will laugh as Danny cleverly explains why his life is a living nightmare. Whether it's a bad vacation or a wedding reception without beer, Danny's stories are laughingly relatable and always memorable.

Danny has shared the stage with some of comedy's biggest names, including Louis C.K., Jim Norton, and Carlos Mencia. He won the "Peopleís Choice" award at the Comedy 10K, a comedy competition with 70 comedians. In 2011, Danny was chosen as one of the top college comedians in the USA by Campus Activities Magazine.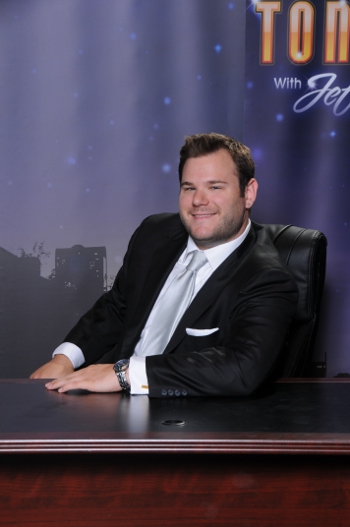 March 27 - 28 - 29
MC, Special Guest, Headliner
Jeff Leeson
Jeff Leeson stepped onto a Comedy Club stage at the age of 14 and has never looked back. In 2004 he was selected at the "San Francisco Comedy Competition". He has toured across North America in "The Young Gunz of Comedy Tour". Jeff can also be heard on XM Radio and the widely popular "Bob & Tom Show".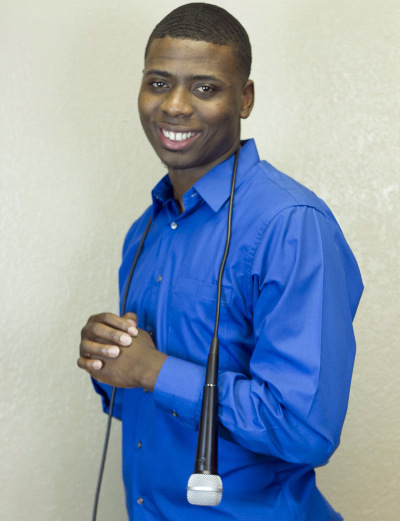 April 3 - 4 - 5
MC, Special Guest, Headliner
Hannibal Thompson
Hannibal has been pursuing his dream of becoming a Comedian/Actor since he was a young boy. He's been performing and studying acting, drama, sketch, and stand-up comedy since he was eight years old. The California native has worked with such comedy heavyweights as Mark Curry, Sinbad, and Bill Bellamy and graced the stage at clubs all over the West Coast, including L.A.'s historic Comedy Store, San Francisco's Purple Onion, and the San Jose Improv.

Hannibal starred in the YEAR film "The American Dream" and the YEAR short film "Don't Know Me" as well as played the lead role in several commercials. He credits a childhood of watching comedy giants like Eddie Murphy, Will Smith, Red Foxx, Bernie Mac, Keenon Ivory Wayans, and Richard Pryor with influencing his comedic style and propelling his dreams.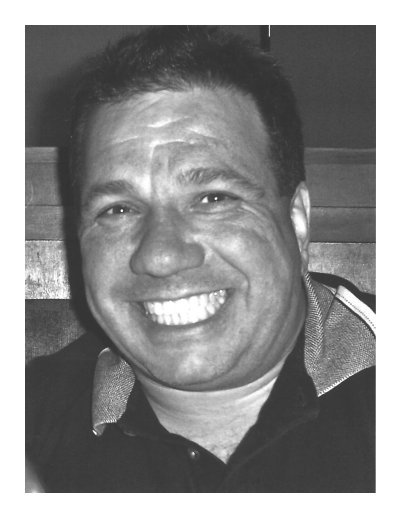 April 17 - 18 - 19
MC, Special Guest, Headliner
Danny Acappella
Born in an Italian manger, Danny converted to Ukrainianism after coming to Alberta in response to a government ad offering washed up disco boys from Toronto $1,700 to migrate west and mate (we used the same forms they got at the zoo). Since his arrival, Danny has taken the place by storm by inventing the board game 'Funny You Should Ask', authoring the cook book 'First You Steal A Chicken' and now through his hilarious stand up act 'You Gotta Hear This'.

Compared to the likes of Ray Romano, Dannyís material is adult in nature with little to no profanity. Topics covered include immigrants, trying to be gay, the wife and kids, and sex over 40. Throw in a little song and more conversation about sex and youíve got the show.

Danny doesnít pick on anyone in the audience (unless they pick on him first) and no one is ever asked to get naked. So come on out to enjoy the show, we know youíll have a good time.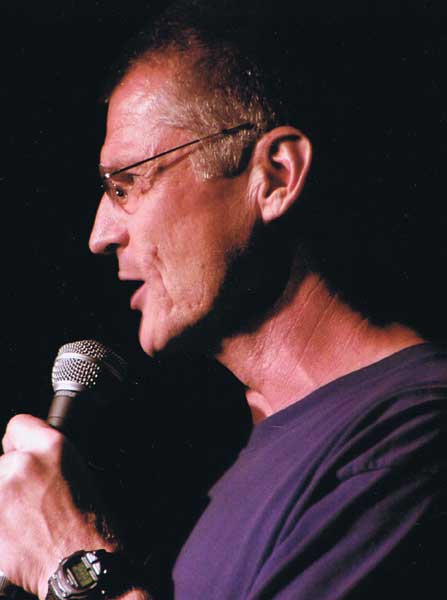 May 1 - 2 - 3
MC, Special Guest, Headliner
Leif Skyving
Leifs' practiced commitment to honesty under normal circumstances makes people extremely uncomfortable, yet, during his performance, they're too busy laughing to notice. Stepping on stage in L.A. at the world famous Comedy Store to begin his career, Leif has since honed his natural gift for comedy traveling across the U.S. and Canada for the past 14 years playing auditoriums, theaters, major comedy clubs, colleges, and corporate events.

"Iím a star in Canada" heíll tell you with a straight face (if youíre not from Canada), explaining that he has appeared on Canadian television twice, on the #1 rated stand-up comedy show "Club 54". He was born in Stockholm Sweden and moved with his family to Los Angeles at the tender age of 11. He speaks of that traumatic culture shock in his act, as well as the tremendous shock of getting married, having two children, and becoming middle aged, all at the same time. "I was 40 when I got married. I used to complain 'God all I do is sit around and watch TV by myself'. Now, Iím married with two kids, and God I wish I could just sit around and watch TV by myself".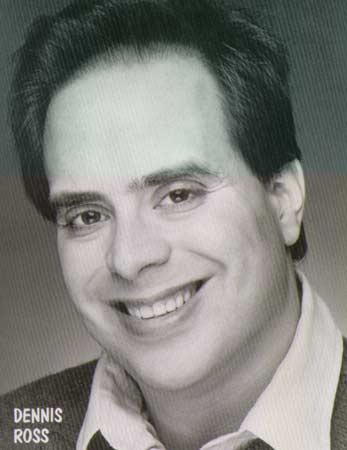 May 16 - 17
MC, Special Guest, Headliner
Dennis Ross
A spectator to everyday insanity, his show is hilariously truthful and his material is clever. Dennis is a writer for National Lampoon with that special flair for human comedy. Donít miss him!
Copyright 2013. The Comedy Factory. All Rights Reserved.