The laughs' on us ! ...20 Years


SHOWS:
Thursday: 8:30 pm - Tickets $ 15.00
(2 FOR 1 NOT APPLICABLE ON THURSDAY)
Friday: 8:30 pm - Tickets $ 20.00
Saturday: 8:00 pm - Tickets $ 20.00
Saturday: 10:30 pm - Tickets $ 20.00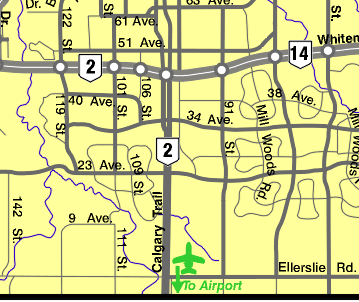 Click on the map.
The RED CIRCLE indicates our location
Ticket Hotlines: 780-469-4999 or 780-450-2508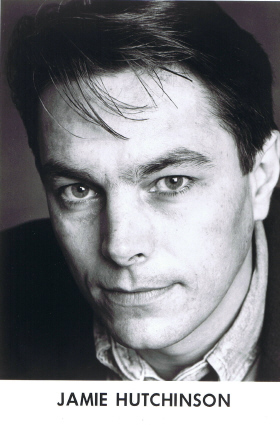 September 18 - 19 - 20
MC, Special Guest, Headliner
Jamie Hutchinson
One of Canada's brightest minds, sharp wit and observational humour makes Jamie a hot property. He has headlined across Canada and been seen on the Comedy Network.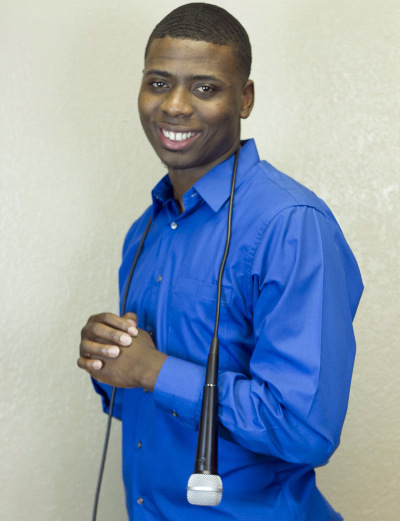 September 25 - 26 - 27
MC, Special Guest, Headliner
Hannibal Thompson
Hannibal has been pursuing his dream of becoming a Comedian/Actor since he was a young boy. He's been performing and studying acting, drama, sketch, and stand-up comedy since he was eight years old. The California native has worked with such comedy heavyweights as Mark Curry, Sinbad, and Bill Bellamy and graced the stage at clubs all over the West Coast, including L.A.'s historic Comedy Store, San Francisco's Purple Onion, and the San Jose Improv.

Hannibal starred in the YEAR film "The American Dream" and the YEAR short film "Don't Know Me" as well as played the lead role in several commercials. He credits a childhood of watching comedy giants like Eddie Murphy, Will Smith, Red Foxx, Bernie Mac, Keenon Ivory Wayans, and Richard Pryor with influencing his comedic style and propelling his dreams.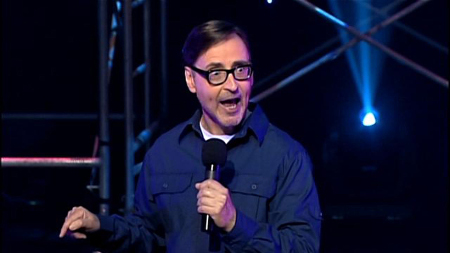 October 2 - 3 - 4
MC, Special Guest, Headliner
Brian Stollery
Brian Stollery rarely waits more than a heartbeat before inviting his audiences to have a laugh at his expense. Observational, autobiographical and hilariously self-deprecating, his brand of comedy reveals the underlying absurdity of everyday life in a way thatís as scathingly honest as it is fast paced and energetic.

Stollery has performed at festivals including the 'CBC Winnipeg Comedy Festival' and tbe 'Global Comedyfest' in Vancouver and he is the winner of XM Satellite Radioís 'Canadaís Next Top Comic!'

He is one of Canadaís most sought after corporate comedians!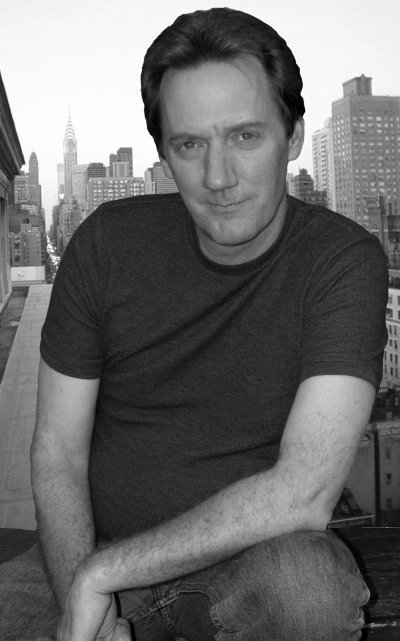 October 9 - 10 - 11
MC, Special Guest, Headliner
Bob Beddow
Since hitting the live comedy scene in 1996, Bob Beddow has been wowing audiences with homespun humor. His storytelling style, and easy going nature bring people into his world. From Birth to Death, and everything in between, Bob will show you the real circle of life. Like He says, "If it hasn't happened to you yet.. it will!". Bob has the ability to take real life and point and laugh. Due to his inoffensive nature, and his hilarious tales, clubs and corporate clients repeatedly book Bob for functions. Bob is in demand for everything from fundraisers to festivals.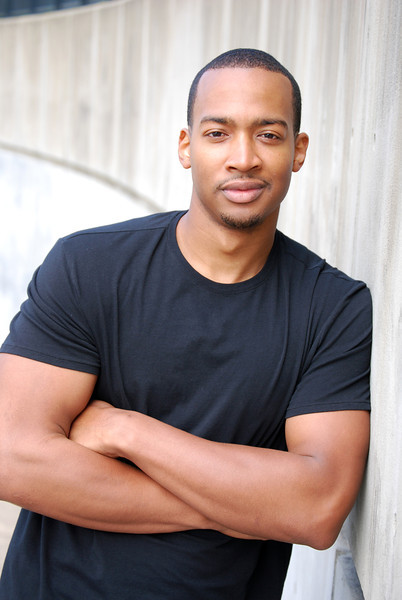 October 16 - 17 - 18
MC, Special Guest, Headliner
Keon Polee
Keon Polee is one of the funniest and bright young comedians coming out San Francisco's Bay Area. He has hosted and featured for a number of known headliners at established clubs across the U.S. He was the "2011 Battle of the Bay" winner, "2012 Rooster T Feathers Annual Comedy Competition" winner and "2012 Flappers Uncle Clydeís Comedy Competition" winner.

In 2013 he was part of the Comedy Central "Up Next" talent search and landed his first movie roll "Attila" that is currently out on DVD.

Expect big things from him.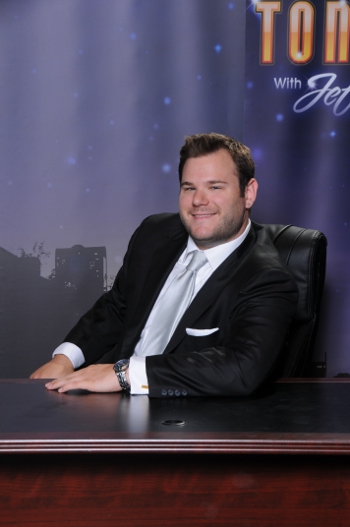 October 23 - 24 - 25
MC, Special Guest, Headliner
Jeff Leeson
Jeff Leeson stepped onto a Comedy Club stage at the age of 14 and has never looked back. In 2004 he was selected at the "San Francisco Comedy Competition". He has toured across North America in "The Young Gunz of Comedy Tour". Jeff can also be heard on XM Radio and the widely popular "Bob & Tom Show".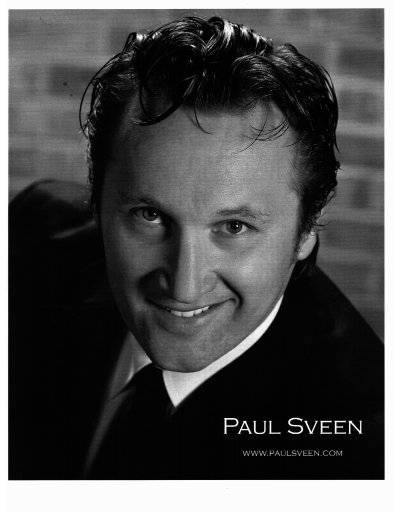 October 30 - November 1 - 2
MC, Special Guest, Headliner
Paul Sveen
Laughter is good medicine and Paul is surely a cure! Considered one of Canada's Best with appearances at Halifax, Winnipeg and Montreal's Comedy Festivals! He's been seen on Off the record, CBC's Home Grown, and a one hour special on Comedy Now!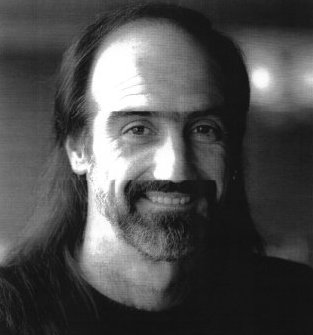 November 6 - 8
MC, Special Guest, Headliner
Tim Koslo
Tim Koslo has been delighting audiences internationally for over 20 years with his multi-faceted style of comedy. From the moment he hits the stage with his manic, animated, sideways look at life, the crowd, be it corporate, club or fundraiser is filled with a sense of something wonderfully strange this way comes.

Koslo's show doesn't just rely on visual stimuli for audience response. Mastered dialects, witty prop interplay, dead-on impressions and impressive electric guitar absurdities together with hilarious off the wall humour make up Tim's show.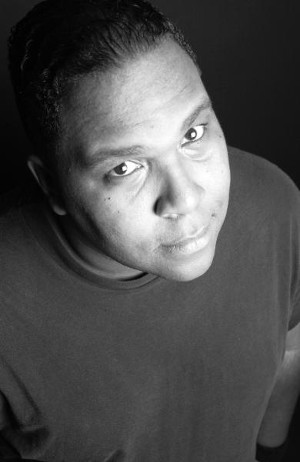 November 13 - 14 - 15
MC, Special Guest, Headliner
Larry XL
If there's a club, hall, bar or basement that need jokes, Larry XL is ready to entertain!

Larry XL's is a favorite with audiences from Florida to Canada. He's been a finalist in comedy competitions in his native Baltimore as well as Washington, DC and Philadelphia. Larry XL recorded a concert CD with the "DC Standup All-Stars", 2004's "DC Standup vs. Earth" and later his own live DVD, 2009ís "Crowd Control".

He's performed at some of the best comedy clubs (and anywhere else with electricity) opening for the likes of Bobby Slayton, John Witherspoon, Jim Florentine, Don Jamieson, Roy Wood Jr., Finesse Mitchell, and Charlie Murphy.

He has also been heard on XM Satellite Radio and Baltimore's 98 Rock, and appeared in the film "Elf-Man" starring Jason Acuna.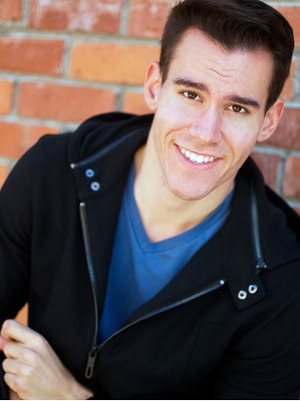 November 20 - 21 - 22
MC, Special Guest, Headliner
Myles Weber
Myles Weberís Stand Up Comedy addiction started very early in life, performing to a live, supportive audience... the parents at his elementary school talent show.

Since that momentous talent show, Myles has been showcasing at, placing and winning comedy competitions all over the U.S. He took first place in the "Bay Area All-Star Comedy Competition" and second in the "Best Of The Bay Comedy Competition". He was featured in Comedy Centralís "Up Next Talent Search" and performed at "The World Series of Comedy" in Las Vegas.

Adaptable to any environment, Weber is a national headliner at clubs, colleges, corporate events, festivals, restaurants, bars and even once recently in a living room for six people.

True to his addiction, you can always count on Myles to make you laugh. Itís a commitment!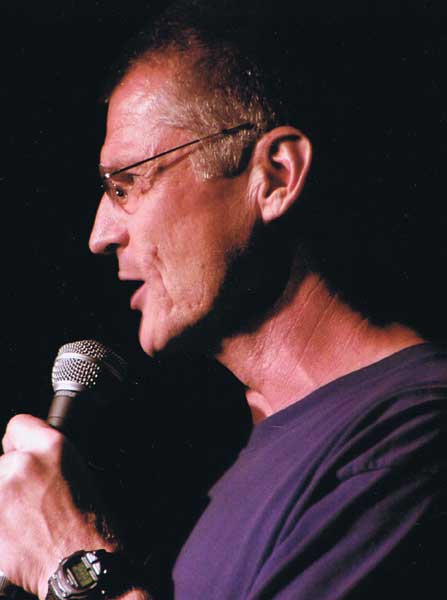 December 4 - 5 - 6
MC, Special Guest, Headliner
Leif Skyving
Leifs' practiced commitment to honesty under normal circumstances makes people extremely uncomfortable, yet, during his performance, they're too busy laughing to notice. Stepping on stage in L.A. at the world famous Comedy Store to begin his career, Leif has since honed his natural gift for comedy traveling across the U.S. and Canada for the past 14 years playing auditoriums, theaters, major comedy clubs, colleges, and corporate events.

"Iím a star in Canada" heíll tell you with a straight face (if youíre not from Canada), explaining that he has appeared on Canadian television twice, on the #1 rated stand-up comedy show "Club 54". He was born in Stockholm Sweden and moved with his family to Los Angeles at the tender age of 11. He speaks of that traumatic culture shock in his act, as well as the tremendous shock of getting married, having two children, and becoming middle aged, all at the same time. "I was 40 when I got married. I used to complain 'God all I do is sit around and watch TV by myself'. Now, Iím married with two kids, and God I wish I could just sit around and watch TV by myself".
Copyright 2014. The Comedy Factory. All Rights Reserved.