The laughs' on us ! ...20 Years


SHOWS:
Thursday: 8:30 pm - Tickets $ 15.00
(2 FOR 1 NOT APPLICABLE ON THURSDAY)
Friday: 8:30 pm - Tickets $ 20.00
Saturday: 8:00 pm - Tickets $ 20.00
Saturday: 10:30 pm - Tickets $ 20.00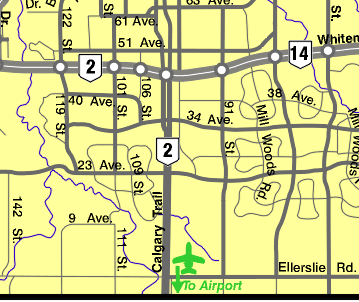 Click on the map.
The RED CIRCLE indicates our location
Ticket Hotlines: 780-469-4999 or 780-450-2508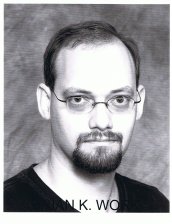 October 30 - November 1 - 2
MC, Special Guest, Headliner
Brian Work
Brian Work is a dynamic and energetic Juggler and Stand Up Comedian. His fast pasted and diverse comedy show is clean enough for any church, and funny enough for any bar or club.
Brian has been a guest performer on TV's 100 Huntley Street as well as the Dawson City Music Festival, just to name a few.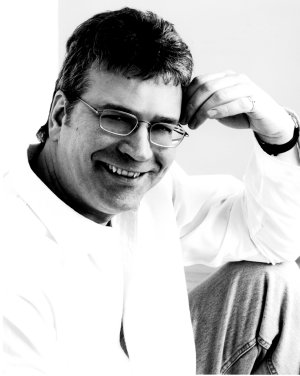 November 6 - 7 - 8
MC, Special Guest, Headliner
Tom Liske
What happens when you take a guitar-picking boy from Manitoba, send him to school in Los Angeles only to return him to live in Saskatchewan? The answer: you get the self-deprecating, sly sarcasm and musical prairie wit of Mr. Tom Liske.

It is this unique blend of characteristics that has made Tom very much in demand in the corporate comedy market. His shows are clean, adult and very very funny.

Experience his show and see for yourself why Tom is the first pick for Ladiesí nights, corporate functions and headlining spots in comedy clubs across North America.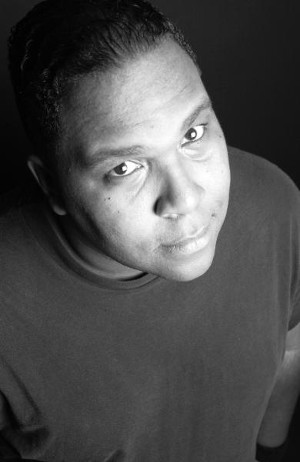 November 13 - 14 - 15
MC, Special Guest, Headliner
Larry XL
If there's a club, hall, bar or basement that need jokes, Larry XL is ready to entertain!

Larry XL's is a favorite with audiences from Florida to Canada. He's been a finalist in comedy competitions in his native Baltimore as well as Washington, DC and Philadelphia. Larry XL recorded a concert CD with the "DC Standup All-Stars", 2004's "DC Standup vs. Earth" and later his own live DVD, 2009ís "Crowd Control".

He's performed at some of the best comedy clubs (and anywhere else with electricity) opening for the likes of Bobby Slayton, John Witherspoon, Jim Florentine, Don Jamieson, Roy Wood Jr., Finesse Mitchell, and Charlie Murphy.

He has also been heard on XM Satellite Radio and Baltimore's 98 Rock, and appeared in the film "Elf-Man" starring Jason Acuna.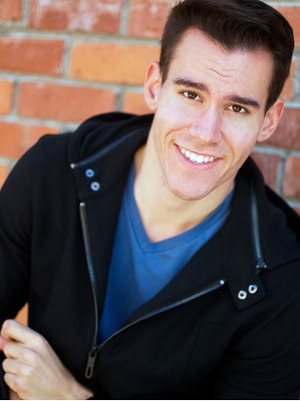 November 20 - 21 - 22
MC, Special Guest, Headliner
Myles Weber
Myles Weberís Stand Up Comedy addiction started very early in life, performing to a live, supportive audience... the parents at his elementary school talent show.

Since that momentous talent show, Myles has been showcasing at, placing and winning comedy competitions all over the U.S. He took first place in the "Bay Area All-Star Comedy Competition" and second in the "Best Of The Bay Comedy Competition". He was featured in Comedy Centralís "Up Next Talent Search" and performed at "The World Series of Comedy" in Las Vegas.

Adaptable to any environment, Weber is a national headliner at clubs, colleges, corporate events, festivals, restaurants, bars and even once recently in a living room for six people.

True to his addiction, you can always count on Myles to make you laugh. Itís a commitment!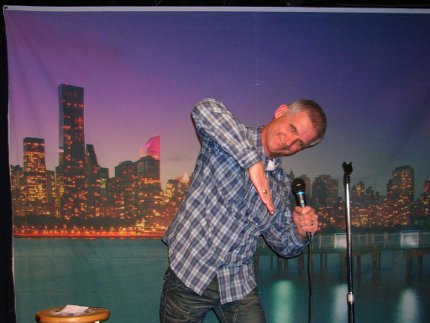 November 27 - 28 - 29
MC, Special Guest, Headliner
Brian Link
So he thinks he's funny! Who cares, it's not up to him. It's up to the audience and so far they seem to agree. He's new but that doesn't mean he is not seasoned. Just means you haven't seen it yet. He's been making people laugh most of his life! Now he wants to make you laugh!

He won't be satisfied until he gets you all laughing. His humor is current, pointed and self deprecating.

You just might like it and want to see more.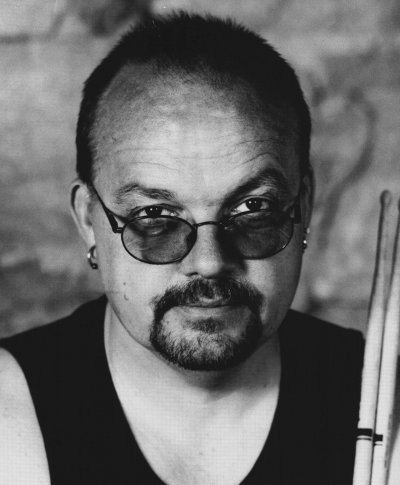 December 4 - 5 - 6
MC, Special Guest, Headliner
Vilmos
Vilmos is a touring stand up comedian, radio personality, blogger and contributor to Life & Style Weekly Magazine. With a style described as "Steven Wright on steroids" he delivers his satirical view of life to audiences leaving them gasping for air.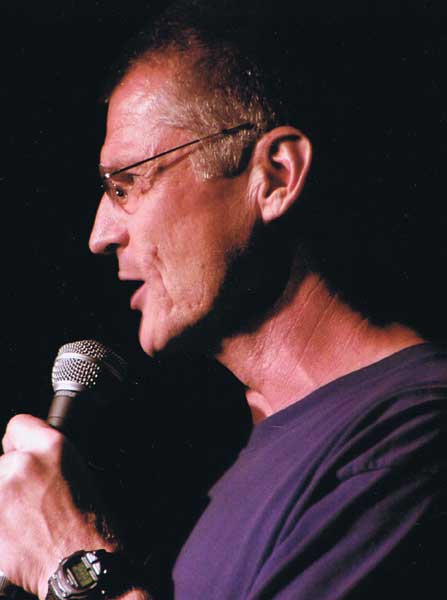 December 11 - 12 - 13
MC, Special Guest, Headliner
Leif Skyving
Leifs' practiced commitment to honesty under normal circumstances makes people extremely uncomfortable, yet, during his performance, they're too busy laughing to notice. Stepping on stage in L.A. at the world famous Comedy Store to begin his career, Leif has since honed his natural gift for comedy traveling across the U.S. and Canada for the past 14 years playing auditoriums, theaters, major comedy clubs, colleges, and corporate events.

"Iím a star in Canada" heíll tell you with a straight face (if youíre not from Canada), explaining that he has appeared on Canadian television twice, on the #1 rated stand-up comedy show "Club 54". He was born in Stockholm Sweden and moved with his family to Los Angeles at the tender age of 11. He speaks of that traumatic culture shock in his act, as well as the tremendous shock of getting married, having two children, and becoming middle aged, all at the same time. "I was 40 when I got married. I used to complain 'God all I do is sit around and watch TV by myself'. Now, Iím married with two kids, and God I wish I could just sit around and watch TV by myself".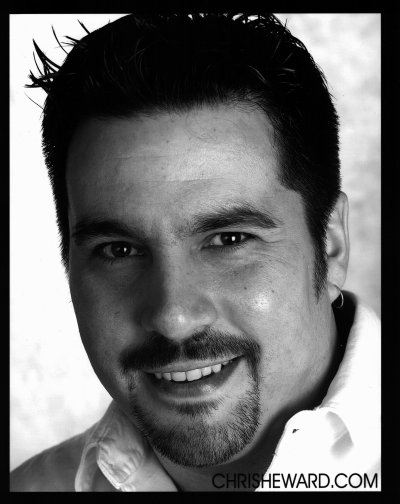 December 18 - 19 - 20
MC, Special Guest, Headliner
Chris Heward
Chris Heward has hit the entertainment scene running right out of the gate! On the strength of his outstanding stage presence he has captivated and enthralled audiences across the nation. His unique style and sense of comedy has opened the door for him and allowed for a successful transition into movie and television opportunities. At that time he also began studying voice acting techniques which has now led to a prime time animated television series in the United States. Chris has also played some of the biggest clubs in Hollywood and has shared the stage with an elite level of famous comedy performers such as Dane Cook, Tim Allen, Jon Lovitz, and Mike Macdonald.

Once in every generation an entertainer comes along who defines his era and sets the gold standard for all those who follow in his footsteps and Chris Heward is that performer. Come out and catch this meteoric rising comic and join the ride!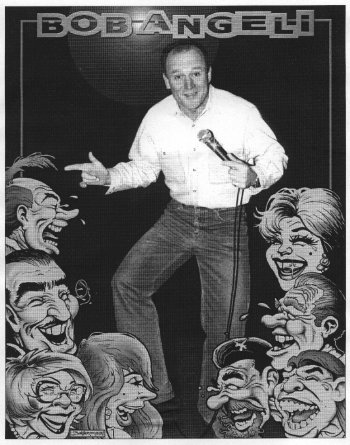 January 2 - 3
MC, Special Guest, Headliner
Bob Angeli
Okay... what's so funny!

He doesn't look funny; doesn't seem funny. 25 years touring across Canada. Performed in Los Angeles, Las Vegas, Australia and England. Makes his mom laugh.

Ok then... he must be funny!!
Copyright 2014. The Comedy Factory. All Rights Reserved.