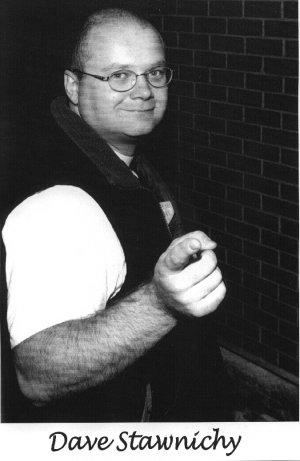 Dave was born and bred in Edmonton and is quickly moving up the ranks of local comedians. Using his unique style of humor, he finds the funny side in many of life's situations that we all can relate to. Dave uses his incredible sense of humor to relive his experiences as a husband, a father and a true blooded, flag waving, shovel a path to the barbeque Canadian. Not only has Dave perfected his ability to talk and interact with the crowd, Dave also has an uncanny ability to adapt his jokes and create ones on the spot for any venue he performs at to bring him that much closer to the crowd.
Dave was the opening Comic at the Guinness World Record attempt for the world's longest stand up comedy show and also won the "gong show" on Canada day here in Edmonton. From hosting to headlining, and even from performing in Canadian Comedy Festivals, be assured you will have pains in your side from laughing. If you haven't already, you probably will catch Dave touring around in many comedy venues across Canada. Just sit down and hold on and take a deep breath for a hilarious, fresh new approach to comedy.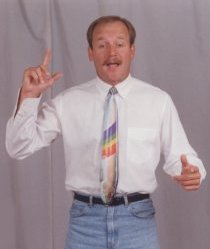 As a kid Bob loved watching Get Smart and thought man that guy is funny. Could I do that? Not on your last laff. But it inspired years of crafting a likeability to perform for a variety of audiences. His observational brand of humour mixed with improvisation and spontanaiety makes him a favourite with crowds of all walks of life. Catch it live.
Tim Koslo has been delighting audiences internationally for nine years with his Bizarre Brand of Comedy. From the moment he hits the stage with his manic, animated, sideways look at life, the crowd immediately has a sense of...well, something wonderfully strange this way comes. Comedy clubs nationwide take advantage of his unique off-the-wail approach and audience attraction potential, booking him time and time again.
Nightclubs having weekly comedy nights across the country capitalize on Timís extra long ninety minute shows, and ability to keep people in the room afterwards.
Koslo's show doesn't just rely on visual stimuli for audience response. He covers every facet of Stand-up, Including mastered dialects, witty prop Interplay, and impressive electric guitar absurdities that Van Halen would be proud of. All of this, combined with his WAY OUT THERE verbal sculpturing makes for a dynamic evening of stellar buffoonery!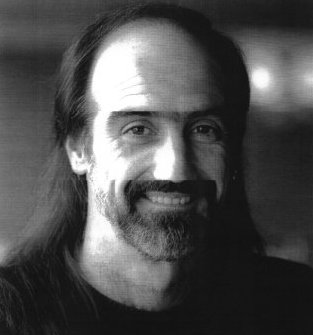 Copyright 2013. The Comedy Factory. All Rights Reserved.