Mark Crocker is internationally recognized as one of North Americas best Ventriloquists, and Canada's busiest comedians. This Hamilton, Ontario native, is self taught in this Ancient Art! With over 27 years of performing all over the country. Mark has performed everywhere imaginable, including, many Exclusive Resorts, Casinos, Comedy Clubs, as well as popular TV shows like Chaps Comedy Club, and Comedy at Club 54. He landed the Commercial for Barq's Rootbeer which was seen across Canada in a National Campaign starting in Mid July 2003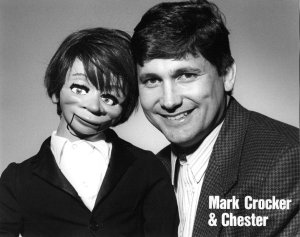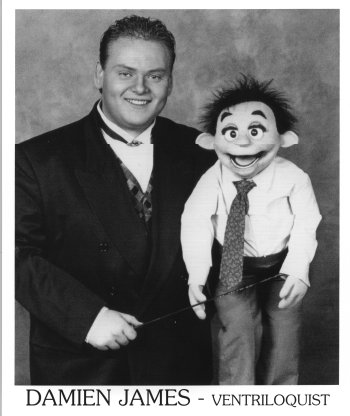 International Champion Ventriloquist, Damien James has been permforming professionally for most of his life. He started doing shows when he was 7 years old and finally turned professional at the ripe old age of 16. Twelve years later, he continues to entertain people at all types of venues for all types of audiences. His performances can range from super clean, family orientated shows to more edgy adult shows. Damien James has been featured on several television shows with his ventriloquism, including: Comedy at Club 54 (syndicated stand-up Comics series) Elvira Kurt Adventures in Comedy (The Comedy Network) Real Life Stories (LIFE Network) Final Cut (YTV) and more.
Damien creates all of his new characters and in his spare time (?) also works as a special effects artist for film and TV. He is a current student of Academy Award-Winning Special Effects guru, Dick Smith and his behind the scenes work can be seen on many TV shows as well as several features on the big screen. Damien is currently designing a show combining Special Effects movie technology and high tech puppetry and animatronics with a ancient art of Ventriloquism.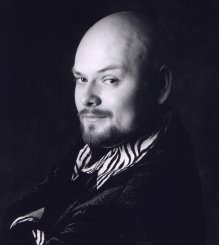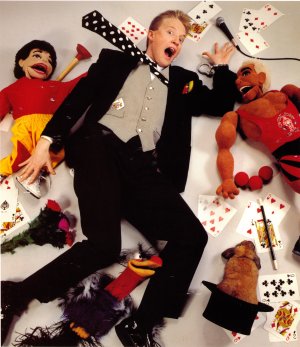 Copyright 2013. The Comedy Factory. All Rights Reserved.